A team of campus partners has successfully collaborated on a grant proposal to renovate General Assignment Classrooms.
Whenever his teachers would give his class a writing assignment, the other kids would groan, but Nathan Mallipeddi was always secretly relieved. He much preferred writing over oral presentations because […]
Early in the morning, while most people are still sleeping, Joy McKee climbed out of her tent at an altitude of 17,200 feet. After two and a half weeks of […]
ABOUT US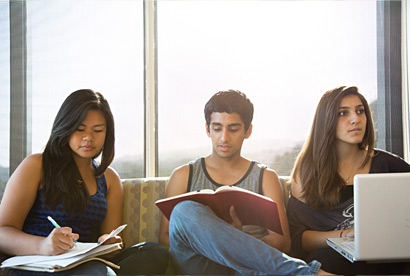 The Division of Undergraduate Education serves as the campus-wide advocate for undergraduate education, providing leadership to achieve the highest quality of teaching and learning; it also promotes academic success for UCLA's diverse undergraduate population, ensuring options for all students to engage in a challenging array of educational opportunities, from foundational general education courses to advanced research and honors projects.